RetireMed's On-Demand Medicare and Individual Health Insurance Webinars
If you want to learn more about Medicare or individual health insurance, RetireMed has free webinars you can access at your convenience. During these brief, informative sessions, our advisors discuss Medicare and individual health insurance planning, expenses, and coverage options.
Read more below about our on-demand webinars. You can use the links to access the recordings.
We also offer live webinars encompassing a variety of health coverage topics. Click here to view the full list of current live webinars.
Medicare 101: Understanding Medicare
Medicare can be complicated, but we're here to make it simple. Learn about the basics during this webinar:
•    Medicare Parts A, B, C and D
•    Medicare coverage and costs
•    Medicare Supplement plans vs. Medicare Advantage plans
•    When to sign up for Medicare
 

Retiring Before Age 65? Your Health Coverage Options
Are you in need of health coverage, but you aren't yet eligible for Medicare? In this webinar, we review your individual health insurance coverage options, from ACA Marketplace plans to short-term plans.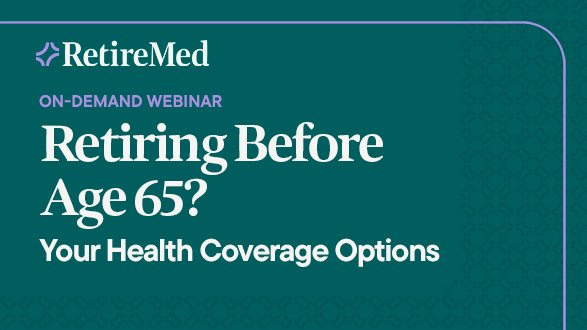 Working Past Age 65 & Medicare
Retirement isn't a requirement for Medicare. This webinar covers what you need to know when working past age 65 by comparing employer coverage to Medicare so you can save money and get more benefits.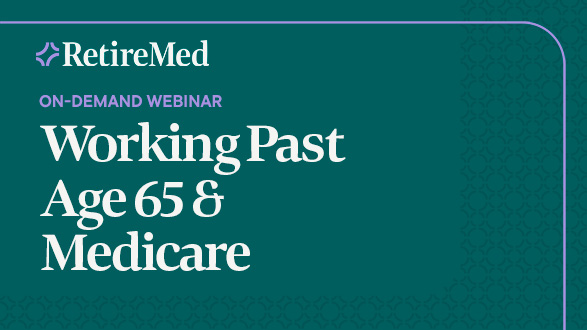 STRS & SERS & Medicare
Are you in education and planning to retire soon? Don't overpay and miss out on key benefits with STRS and SERS. This webinar helps you compare your options to Medicare.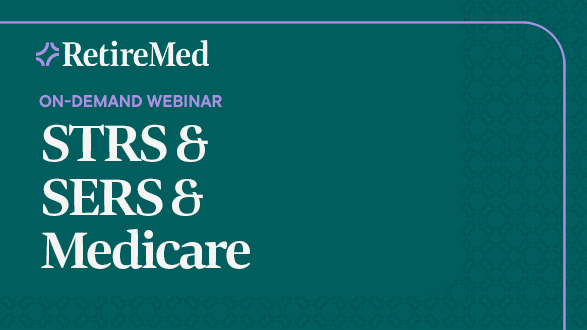 Local Advisors, Trusted Guidance
Our local advisors in Medicare and individual health insurance plans are here to answer any questions you may have—from plan options to enrollment and beyond. Watch one of our free on-demand webinars or schedule a call with us to get started!
Already a RetireMed client? You can contact your client advisor team with any questions at client@retiremed.com or 877.222.1942.